FINDING BEAUTY IN A DARK PLACE featured on the 2021 Hamptons International Film Festival poster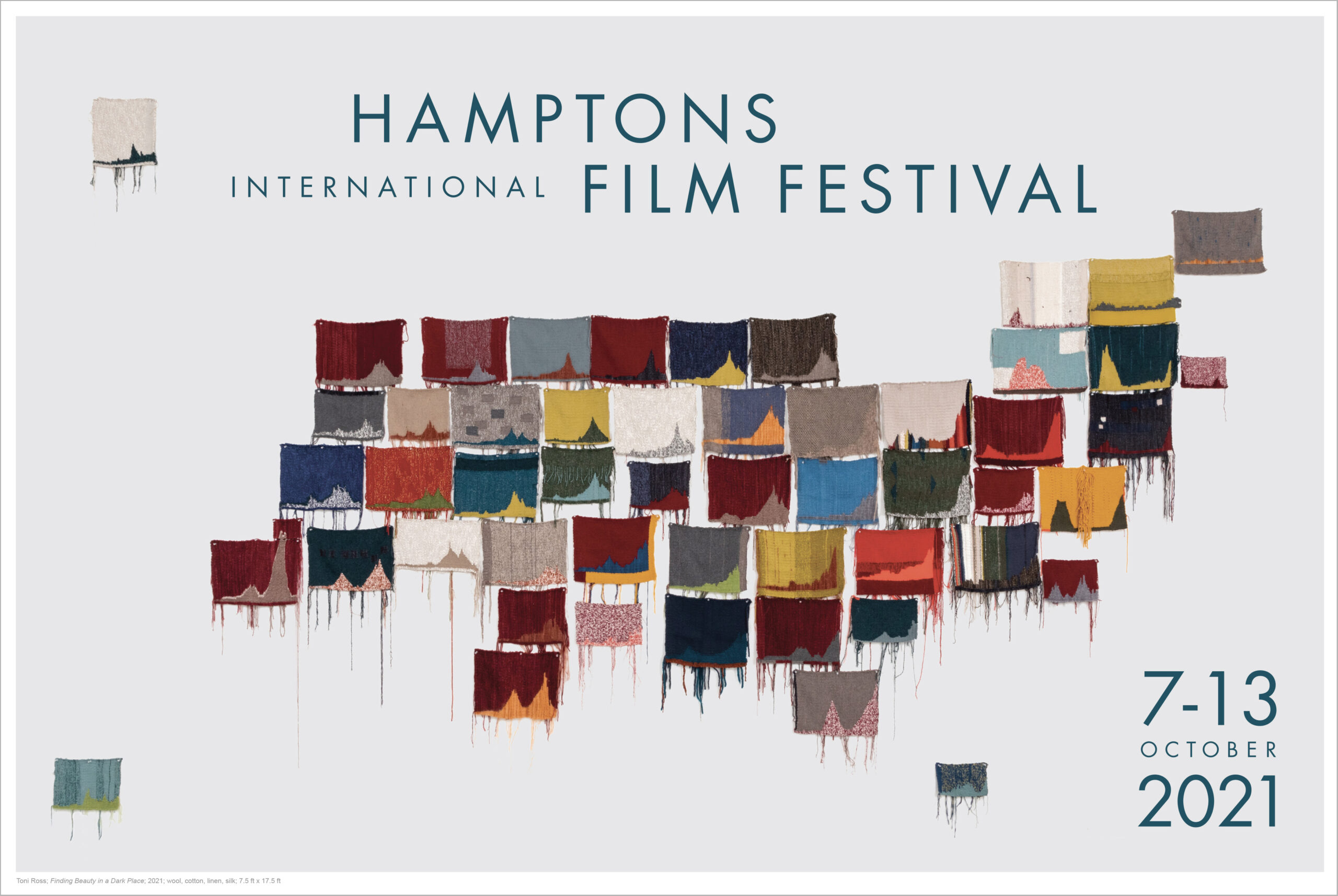 The debut exhibition of this work, TONI ROSS: FINDING BEAUTY IN A DARK PLACE, will open on OCTOBER 8 at ROBERT WILSON'S WATERMILL CENTER in Water Mill, New York.
The project, FINDING BEAUTY IN A DARK PLACE, consists of 52 individual weavings of wool, cotton, linen, and silk, assembled as one. Measuring eighteen feet in length, Finding Beauty's composition speaks to the indecipherable chaos of this seemingly unending time, to the beauty of unexpected gifts as well as to the promise of order implied by published daily statistics and the loom itself.
Finding Beauty in a Dark Place is on view with new related works by Ross, set in dialogue with a selection of pieces from The Robert Wilson Collection, curated in collaboration with Noah Khoshbin.