THREADS OF EXPRESSION: TEXTILE ART UNRAVELED | SHIN GALLERY | AUGUST 30 – OCTOBER 28, 2023
OPENING RECEPTION | AUGUST 30 | 6 – 8 PM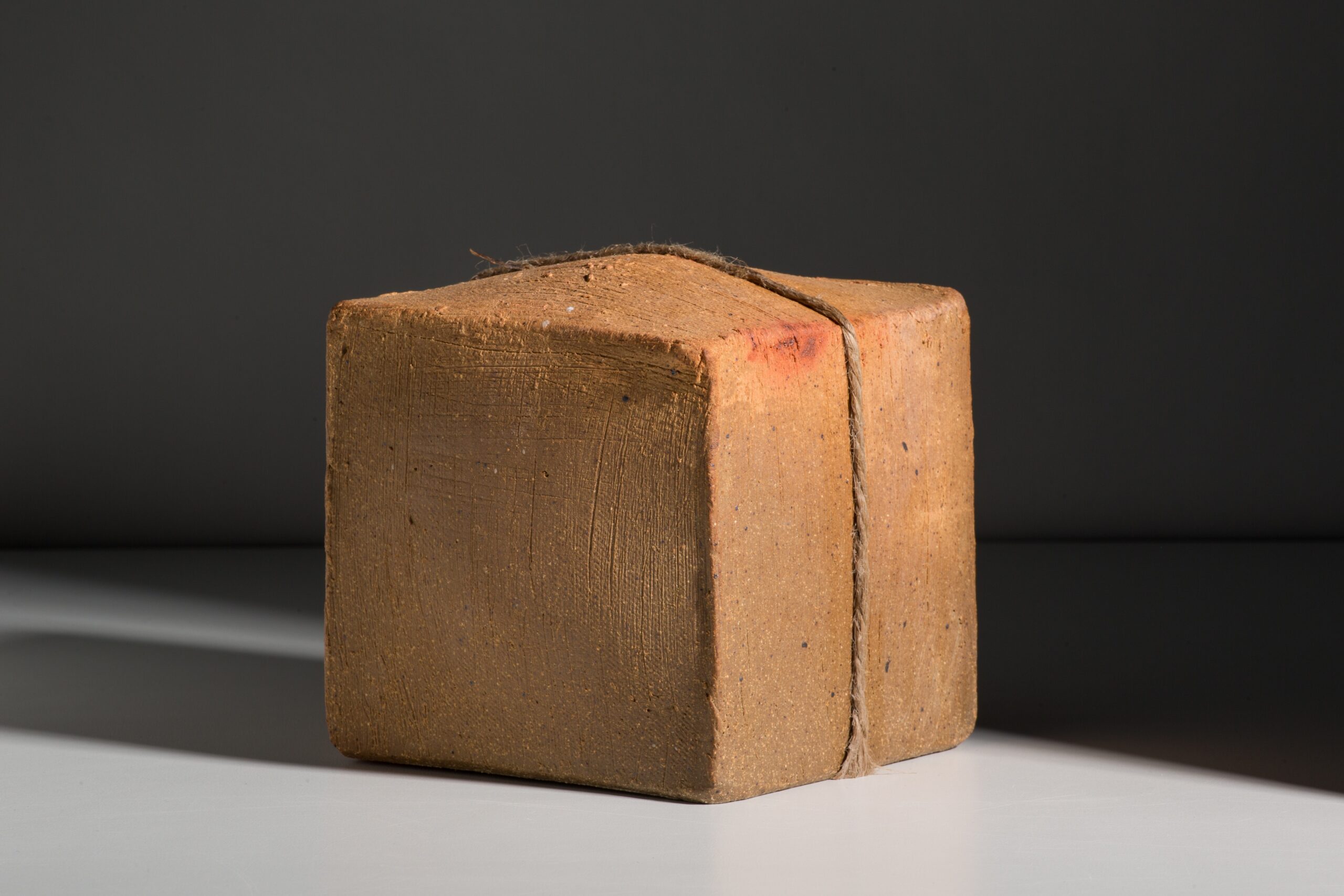 Shin Gallery is thrilled to present Threads of Expression: Textile Art Unraveled, a celebration of textile art in all its inherent and transformed meanings. Throughout history, the purpose of textiles has evolved from purely utilitarian to a vessel for true expression, reflection, and even dissent. Embedded within the very fibers of these works is deep-seated cultural heritage, community, and women's liberation.
With the earliest evidence from Eurasia dating back to the 7th millennium BCE, textiles are one of the oldest art forms. Over time, humans refined their textile practices – the invention of silk and the advent of the Silk Road – catalyzing unfounded cultural diffusion and economic growth. The technological advancements born from the Industrial Revolution transformed the production of textiles, as well as our relationship with textile art and the associated processes. The cost of production decreased, affording artists the opportunity to experiment with fabric and textiles without the need to produce solely within the bounds of utilitarianism.
For much of history, the production of textiles and textile art was considered "women's work" and was disregarded as mere craft or a hobby, overshadowed by the hegemonic male painters who dominated the sphere of art. Instead of abandoning the form and conforming to the expectations of the ruling monolith of male artists, many women artists took advantage of this notion and used textile art as a vessel for meaningful political discourse regarding their rights and visibility.
Upon the invention of the loom in Ancient Egypt, weaving quickly became one of the most commonly produced textiles, as woven fabric was easily customizable and had diverse applications. Many cultures have extensive weaving traditions, informed by the materials regionally available and the structures that define their societies, allowing these works to be intimately tied to the land upon which they were created. In politically fraught times of post-colonial societies, textile art can be a powerful and revolutionary way to reconnect with one's culture, as epitomized in Polish artist Barbara Levittoux-Świderska's precariously woven work, Gold Rain, which represents the post-war era it was created in by bringing traditional weaving techniques into the limelight once again.
Tradition is not stagnant, and meaningful works can be produced by combining ancient techniques with the ethos of modern art. Artists like Anne Ryan, who uses cloth and string as collage materials, and Rosemarie Trockel, who employs conceptual practices to create machine-knitted paintings, create abstract weavings with a distinctively painterly approach, establishing their oeuvre as serious fine art rather than mere hobbies. Weaving has remained a significant technique that has transcended countless art movements, demonstrating its versatility as a medium. For example, undeterred by the stifling machismo of the Surrealist movement, Leonora Carrington persisted in creating fantastical worlds free from the boundaries of her own reality.
Embroidery is a testament to the human instinct to beautify. With time and care, objects of utility are infused with beauty, blurring the lines between art and practical technology. Adorning our objects, spaces, and selves is a deeply human instinct, and the beautification of functional objects is a pure manifestation of our humanity. Often tedious and time-consuming, the process of embroidery is a labor of love, with every piece carrying the care of the hand, as seen in the indigo-dyed Japanese Boro Quilt. This piece was mended and repaired repeatedly over time, preserving the integrity of the original fabric despite the scars of time and use. Tracey Emin's Sleep uses fabric as a means of expressing emotion: she employs a cotton pillowcase, purposely marked and made to look as if it were used, printed with the phrase, TRACEY BE BRAVE. A bed is a personal and vulnerable place, and sharing it is a form of trust in the other. Making the bed becomes an exciting or scary area with potential outcomes. Going into another's bed is like entering another self, making the bed a place where the true self hides.
Artist Magda Bolumar echoes this sentiment – embroidery as a carrier of human emotion – with a constellation of works on canvas that establish confluences between organic and constructive elements. In these works, she first paints an acrylic base layer, then adds unique geometric forms and patterns that are simultaneously biomorphic and graphic on top of each piece with thread. These rhythmic patterns are based on grids and are often placed above an intensely colorful, nebulous background. Similarly, Woty Werner's work demonstrates the progression of styles throughout art history – American painters exploring Cubism and Surrealism, and finally being dominated by Abstract Expressionism. Her woven pictures parallel each other over time, reflecting the abstract and figurative art she collected. Her early works included symbolic motifs and transitioned to a more abstract style later in life. Additionally, Jessica Rankin presents her acrylic on linen piece, Thus, the Light of the Sun, on which she first creates abstract, fluid marks resembling the sun and the planet's atmosphere in acrylic and then adds fringes sewn onto the work with embroidery thread.
Painting is an intrinsic part of Threads of Expression: Textile Art Unraveled, and the artists in this exhibition merge painterly mark-making with the field of textiles to create a visual vernacular that vibrates between art and technology. One artist, April Street, is celebrated for her paintings and installations. At first glance, it is difficult to grasp what one is seeing when approaching Street's multimedia work. Upon closer inspection, one can identify a pattern-like, intricately painted image of braids and flora, made with acrylic and nylon on wood panel and canvas. Small holes punctuate the surface of the piece, creating tension and making Street's curious imagery even more mysterious. Street's work references history, mythology, and art history, combining the experimentation of Second-wave feminism with references to the theatrics, illusionism, and palette of 17th-century Dutch still-life painting. Toni Ross also integrates textiles into her work in the context of nature, blending natural and synthetic materials – for example, stoneware coupled with thread – to bridge the two elements together. Another artist working in the realms of both painting and textiles is Hyon Gyon. Her vibrant abstract works oscillate between sculpture and painting. The pieces she contributes to this show consist of a varying array of materials such as fabric, oil, thread, and charcoal on canvas. Organic forms reminiscent of eyes and limbs, built up with textured layers of paint and fabric, seem to explode from the surface of Hyon Gyon's dynamic paintings while exuding a primal and passionate energy characteristic of the artist's hand.
Threads of Expression: Textile Art Unraveled features a diverse collection of textile-based works with a broad spectrum of influences, exploring the creation of optical languages situated at the boundaries between textiles and image-making, fine art and technology, and the outdoors and the man-made. This exhibition is an all-encompassing survey of textile art that demonstrates its intrinsic value and celebrates the artists who reject assumed limitations in form, expanding the practice of textile art to encompass painting, sculpture, and collage.